Open navigation
Email Marketing services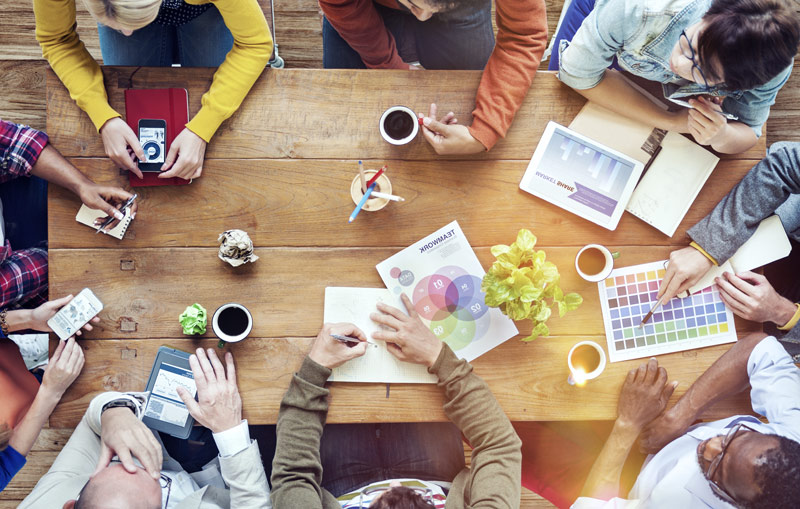 Email Marketing Strategy
Did you know?
Email Marketing has the highest conversion rate, compared to any other marketing channel. Including Social.
A beneficial Email Marketing strategy, is one that learns your business a to z, especially your customers, understand what they want, need, and planning how to deliver them the next best email at the perfect timing.
How to
Having 13 years of experience, we gathered all the insights, both from working aside big branded companies, and from boutique service providers. We built a dreamy 4 steps solution, for Email Marketing Strategy.
Current Situation Analysis


Introduction and understanding of the company and the people behind it, the product or services, everything there is to know about the audience, and current email marketing activities.
Trends research according to relevant business fields
Introduction with the company's website and other digital assets in order to map the possible contact points with the subscribers.
Definition of business goals



Recommendations report


The Strategy
Creation of the email marketing strategy according to the studies and the conclusions

Sending Map
Triggers and Auto responders
Seasonal anchors
Regularly and campaign based emails
Content, Creatine & Design

Gant
Working plan and schedule, tasks and responsibilities


Who executes the plan?
Depends on the current workflows at your company, and your resources. For instance, some of the professionals we use along the way, are copywriters, designer, developer, content writers, etc. We'd be happy to assist with every service provider you'll need.
Boutique Services
Creative
The secret ingredient that spices up every creation to one that actually moves us. Also relevant in newsletters - it's THE HOW you say things, that matters, it's what leaves a remarkable impression with the readers. Take subject line, for instance - it's what causes you to open an email or stay indifferent. So how do you do it right? more about creative
Content
There is a huge difference between marketing content and marketing through content. Why is it so common that brands must give their audience true value, and does it apply to newsletters? more about the importance of content
Design (planning)
A main part of a good user experience, begins with the design, the planning. Where is the right place for each element in the newsletter, or the landing page for that matter. What's essential and what is unnecessary. How different elements behave on mobile? images, forms, buttons, transitions and so much more. Characterization or design plan, is a fascinating process, combining user's psychology with the abilities and the limitations of different digital devices. Design thinking, should offer the most ideal option for each element and its behavior. Then, the next level would revitalize it throughout the design.
Design (coloring)
Does beautiful design is a matter of taste, or are there certain designs that everybody just loves? Which style should a brand adopt, which trend to follow? And how critical is it if I design myself using templates rather than using a professional designer? a few important things about designing newsletters
Development
After completing the design part, comes the programming part. Today we have the greatest Drag & Drop editors, obviating developers. However, there are certain conditions in which we invent a unique template or some landing page template that can't be executed with the wizards. An experienced developer knows how to make every design perform and interact. Coding enables you to control each element's behavior. In newsletters, coding is most important since email providers (such as Gmail, Yahoo, AOL, MSN...) have tough conditions on how they will to receive emails, and which kind of coding will move your mail straight to the spam folder. In case you have your own developer, we'd love to instruct them on how to write email adjusted HTML. Need a specialist? Talk to us.
Landing Pages
There are hardly any words to describe our landing page builder. No programming skills required, all elements are "drag & drop", read more about this wonder.
If you're still looking for a landing page development service - we can provide you with this service as well.
Newsletters
From concept and creative, through content, design and developing - our specialty is creating excellent newsletters. A newsletter is the final product in the fascinating process of learning all about your audience's behavior, habits and wishes. We translate insights to emails, promising a long fruitful relationship between you and your subscribers.
Digital Magazines
The difference between digital magazine and a "regular" newsletter is mostly about the length and the veriaty of content. A Digital Magazine is sort of a mini-newspaper. It includes items that leads to full articles. This kind of a newsletter, fits mostly companies which have several departments' universities or companies that have much knowledge to share. To hear more about digital magazines - talk to us.
Survey
A surprisingly long lasting gimmick is... a survey. Whether it's a single question inside a newsletter or a series of questions in a landing page - users are willingly cooperate with surveys. Our customers who took surveys in the past, learned a lot abaut their readers and their wishes, and managed to significantly improve their services and proposals to their own customers.