Open navigation
Campaign management platfrom
Create
You don't have to be a programmer to create a beautiful landing page. We have a super smart, super easy creator for you.
Full page template ⋆ One pager ⋆ Minisite ⋆ Facebook tab ⋆ Sign-up forms ⋆ Special features: Geo targeting,
video background, call buttons ⋆ Mobile version - both portrait and landscape ⋆ video AutoPlay backgrounds
⋆ Interface for Email and SMS ⋆ A/B testing ⋆ media pixel ⋆ Facebook pixel ⋆ Google analytics code
⋆ Ajax and independent Javascript code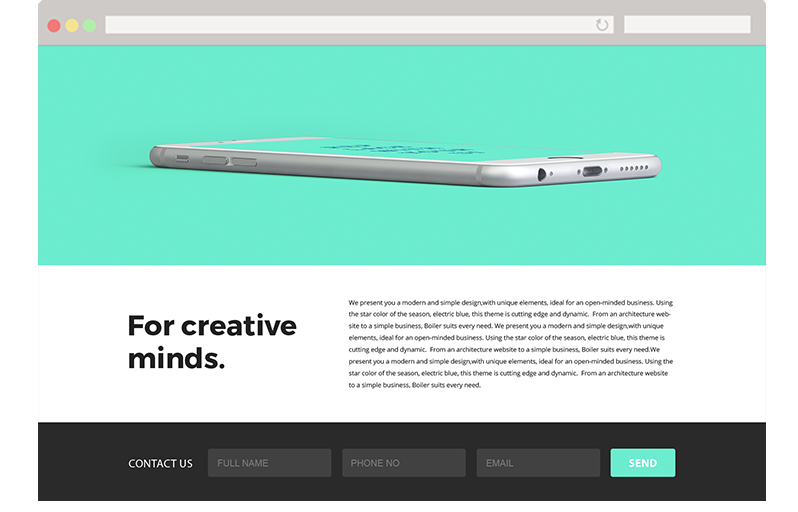 Manage
Campaign management platform
⋆ Lead status management and external CRM integration ⋆ Dashboard with real time statistics ⋆ Landing page performance with A/B testing analysis ⋆ Detailed reports ⋆ each banner performance leads sources ⋆ ROI and data from external sources such as CRM ⋆ Built-in affiliate management platform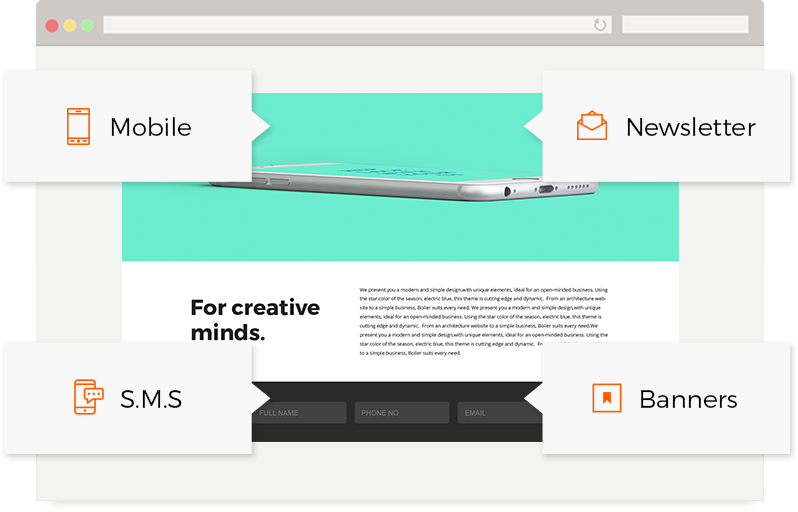 Analysis
Get a rich customer journey analysis, from visitor to customer through all user's activities and behavior, presenteing media spread and traffic sources. The platform has customized internal analytics as well as Google analytics integration.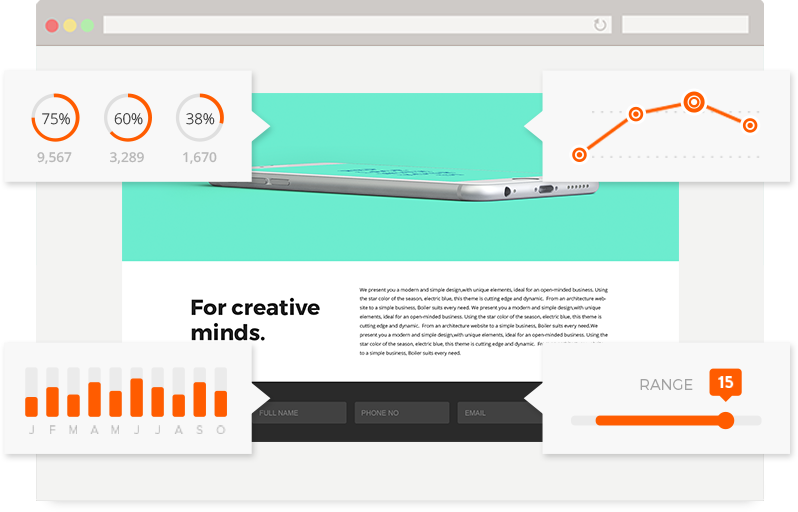 FAQ
Who is it for?
Tens of thousands of campaigns were created in iCreate© throughout the past year, producing over a million leads. Among our customers are digital agencies, advertising agencies, big companies' digital departments, brands with sub-brands and digital marketers.
Do I need to install something?
Nope, it's a web platform (SAAS).
The platform runs on all devices - desktop, laptop, tablet and smartphone, supporting all major browsers.
Who creates the campaigns?
The platform is for self use. Digital marketers around the world create & manage campaigns independently. You can find videos to guide you inside and our support team is always at your service.
If you seek more services such as content, design, managing and consulting - please contact us, you can contact us anyway.